---
Clinical Staff
<!content starts here>
---
Haley B., RN, BSN - Clinical Team Manager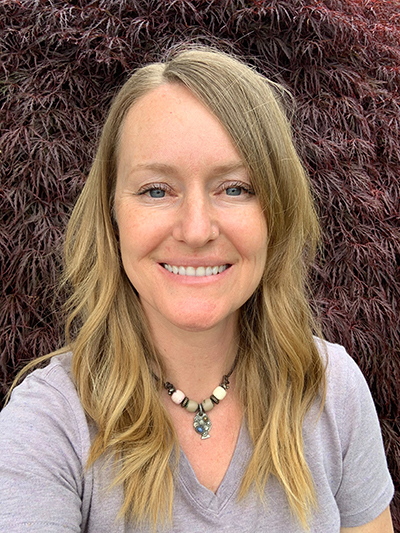 Haley joined VHOCC in 2020 as a Hospice Visit Nurse. Her leadership and managerial skills showed through, and she transitioned to the role of Clinical Team Manager in 2023. Haley said, "I feel honored to work for such a unique, passionate organization that is supported by an amazing community." Originally from the deserts of the Southwest, she moved to Port Angeles and "fell in love with the dream-turned-reality vision of an organization that provides people with genuine patient-centered care during their most vulnerable times." Haley's goal is to care for patients and to support their loved ones during a challenging time, guiding them to focus on love, dignity, comfort, and perhaps a little celebration at the end of the life journey. With over 20 years of nursing experience, Haley served seventeen years in critical care, and she has been in hospice and palliative care for more than seven. After personally caring for loved ones at the end of life, Haley shifted to hospice nursing where she connected with patients and those who love them. When not working, she enjoys time with family, friends, and her animals, gardening, yoga, hiking, exploring nature, and traveling far and wide.
---
Marca D., RN, MS - Patient Care Coordinator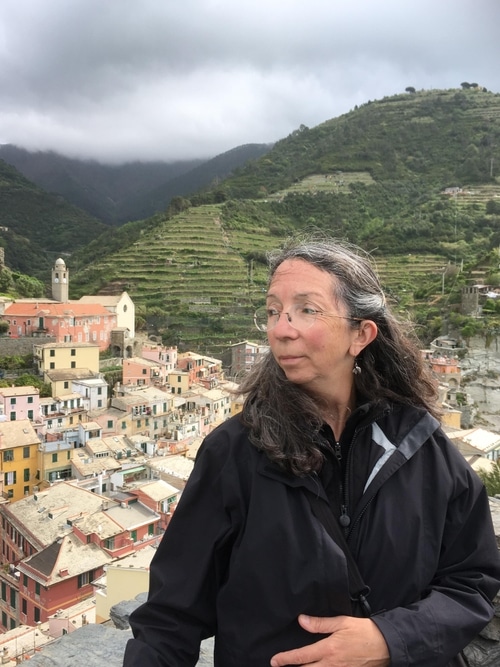 I value the role of VHOCC in our community and feel fortunate to be involved with the organization. I have a Master's degree in Adult Nursing and have lived and worked on the peninsula since 1980. I retired after 31 years (23 as Director of the Nursing Program) at Peninsula College in 2013. I began working as a per diem nurse for VHOCC in 2010 and retired 2019 to serve on the board. I came back to join the nursing staff in June 2021. My other nursing experience has included several stints in community health nursing in Asia, Africa and Central America. I was also activated for the first Gulf War and served in Saudi Arabia with a naval fleet hospital. In the US I have worked in hospital settings, primarily critical care, as well as community and home health settings. I've been married for more than 51 years to John and we have a grown daughter who works as a teacher in SW Washington. We have horses, elderly chickens and a dog and grow a garden. We love to travel. I am a quilter and a knitter and love walking and running.
---
Elizabeth P., RN, MSN - Patient Care Coordinator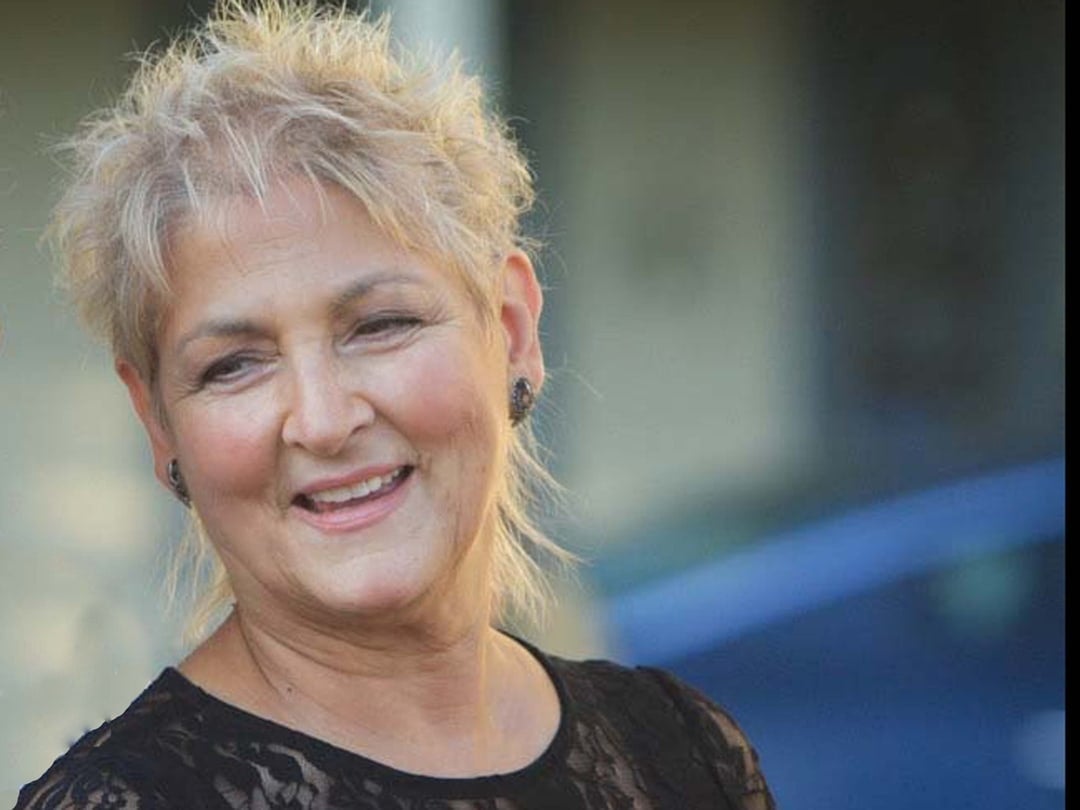 After 52 years of nursing, Elizabeth is still passionate about patient care. Neuro-rehabilitation nursing has taken up the majority of that time, while running her husband's physical therapy offices and maintaining a wound clinic for over 15 years. An amateur photographer, Elizabeth drinks up the peninsula beauty, in her free-time. It is her love of, and belief in VHOCC's mission that has seduced her back from retirement.
---
Melissa A., RN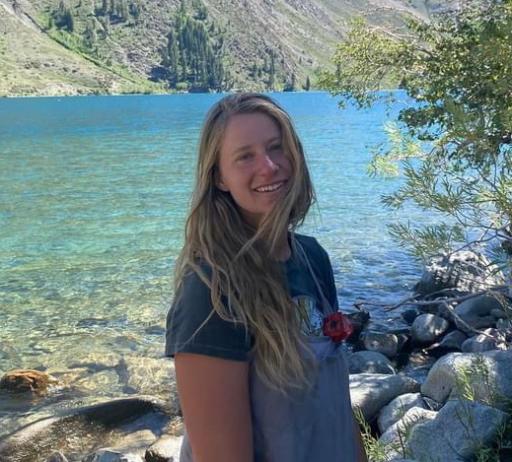 Melissa, who goes by Mel, has been a nurse since 2014, mostly in critical care and in the emergency room. She worked as a travel nurse for a few years. Even though she enjoyed living and helping people in various communities, she was ready to settle down in Sequim. "I absolutely love holistic nursing. Caring for the whole person is my passion." It brings her great joy to support people and use her empathy and compassion to relate to them in an uplifting way. She spends her free time hiking, backpacking, cooking fresh meals for her friends and family, doing yoga, biking, and dancing.
---
Becca B, CNA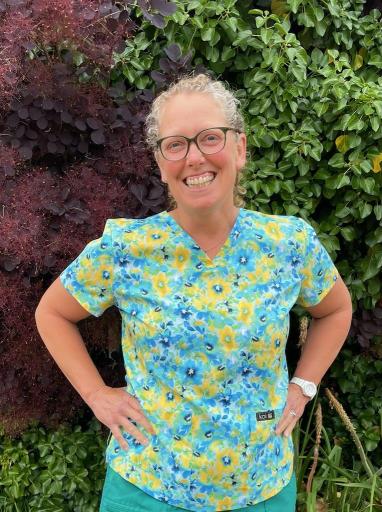 Becca has assisted people in a compassionate and nurturing way since her role as a Juvenile Detention Officer. From there, this Port Angeles native became a full-time stay-at-home mom and homeschooled her daughter. She values the cycle of life, the various seasons, and delicious food, so she started raising chickens and turkeys on their farm and growing as much food and as many flowers in her garden as possible.

She was alongside her dad during the stages leading up to his death. The VHOCC RN left a lasting impression on her and was a comfort for her as she walked through the grief afterwards. She sees dying as a part of living and wants to help normalize it for others. After 18 years of working at home, she enrolled in the Peninsula College Nursing Assistant (CNA) program, knowing that she wanted to support families in palliative and hospice care. Being a mom and wife, along with gardening, writing, time near and on the water, walking her dog in their woods, and spending time with friends, brings her joy.
---
Danielle, RN

---
Olivia F., RN, BSN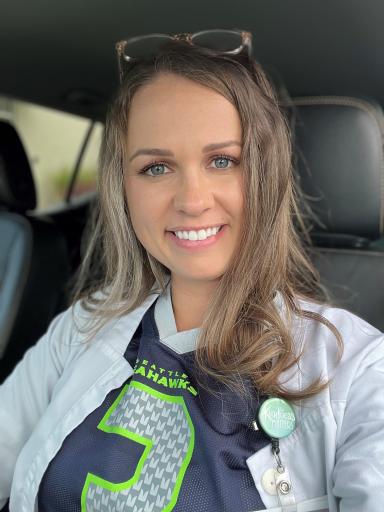 Olivia Ford was born in Utah, raised in Idaho, and is now living the Pacific Northwest (PNW) dream. Her nursing background has primarily been in home health and hospice. She obtained an Associate's degree from College of Southern Idaho and a Bachelor's degree from Lewis-Clark State College. Olivia excitedly joined the VHOCC team and feels good about the work that she is doing. When not working, she enjoys time with her family in the outdoors hiking, biking, crabbing, or cutting firewood for their home.
---
Mary J., RN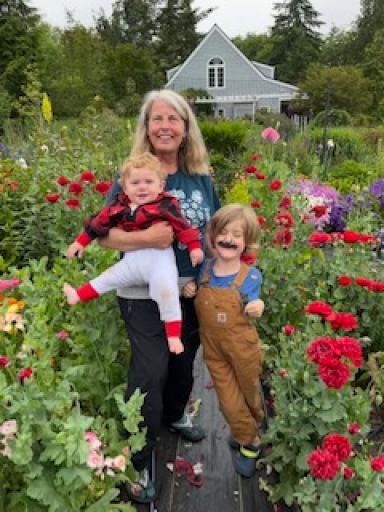 Mary has lived in the Port Angeles-Sequim community for the majority of her life. For 35 years, she worked as a Registered Nurse in a variety of jobs, the majority with inpatient intensive care, oncology. Mary's experience includes working at VHOCC with Rose Crumb early in Mary's nursing career. Mary said, "I feel honored to have worked with Rose Crumb as an RN and that she cared for my mother when she was dying, actually both my parents." Mary is bookending her career by returning to this organization. She is passionate about the outdoors, gardening, and her family. She was a Fisheries Biologist for ten years before changing careers to nursing. She is still always out on the beaches looking for exciting finds.
---
Stephanie J., RN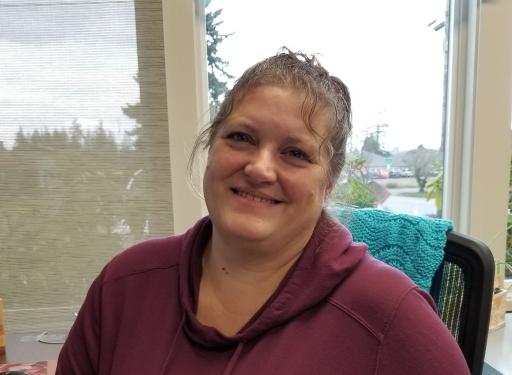 ---
Lynda P, RN

---
Jeanette M., CNA Manager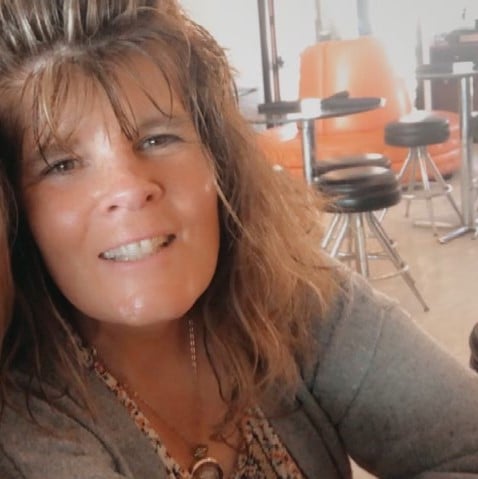 Jeanette has a passion for serving others and working in hospice allows her to do just that. "My favorite part of the job is that I can be a support system to the families and the patients I care for."
---
Ashlee S., CNA

---
Jannae S. - RN

Jannae joined the VHOCC team after relocating from the Seattle area. Her nursing experience includes home-health hospice care, outpatient HIV and homelessness care, and inpatient hospital care on a variety of units. She is skilled in routine visits and triaging, admissions, and post-mortem nursing. Jannae is also a Certified Reiki Practitioner. She believes that, "End of life can be a vulnerable time for all involved, deserving of great attention and service." She greatly appreciates the uniqueness of VHOCC.
---
Becca W., RN, BSN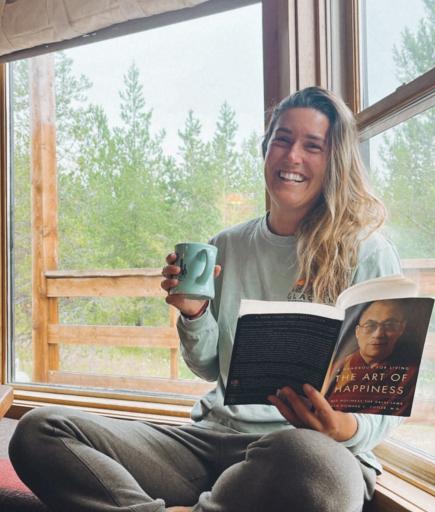 During her career in Behavioral Therapy, Rebecca "Becca" worked with children in and out of the United States. After volunteering around the world and seeing the need to have medical experience, Becca began her nursing career. She has worked in oncology and end of life care since 2019, and she truly appreciates every person she has encountered along the journey. She still loves traveling the world but has slowed down to focus on her career. She and her partner have lived in their cars in Mexico, a tiny home on the Olympic Peninsula, and are now building a home on their land in Port Angeles. In her free time, she loves to explore the peninsula with her partner and their two dogs, as well as surf, mountain bike, hike, run, and swim. Becca says, "This place is my heart and soul, and I couldn't imagine a better paradise."
---
Christy W., RN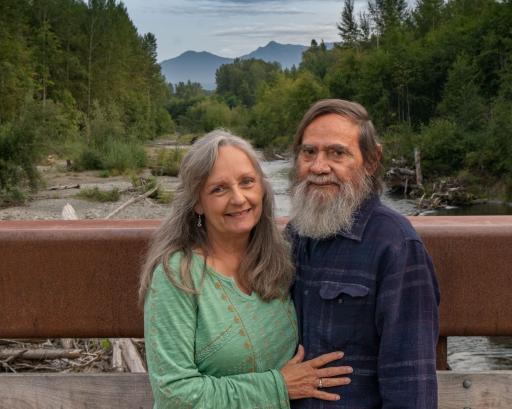 Originally from New Mexico, Christy worked as an LPN for 20 years. One year after moving to Port Angeles in 1984, she married a fire fighter/paramedic. In 1996, she earned her Associate of Nursing degree at Peninsula College. From there, she worked in the emergency department at Olympic Medical Center (OMC) for twenty-two years and then two years in Home Health. VHOCC has a special place in Christy's heart because our team of nurses cared for her husband until he died in 2021. Christy is an avid parrot owner with a wide range of hobbies. She not only loves bird watching, but also gardening, photography, traveling, and storytelling. She has been involved with the Story People of Clallam County for many years, serving as their festival director for five years and as Board President.
---
Lynn W., RN, BSN, MS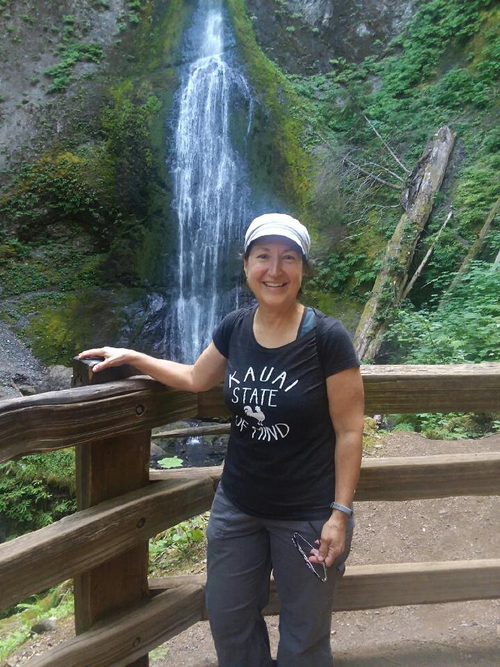 Lynn was born and raised in Nebraska. In 1982, she married Scott, a now-retired Air Force pilot. They raised two sons together while juggling military life and Lynn's work as a registered nurse. Being a military family meant moving frequently over the years, which afforded Lynn many opportunities to work with various age groups and in multiple settings as a nurse. The family settled in Port Angeles in 1997, where they now live close to their sons, daughters-in-law, and four wonderful grandchildren. Lynn felt called to hospice in 2017 and feels that working for VHOCC is a sacred honor. This work has brought the most meaning to her both personally and professionally in her life-long nursing career.




---
Molly W., RN, BSN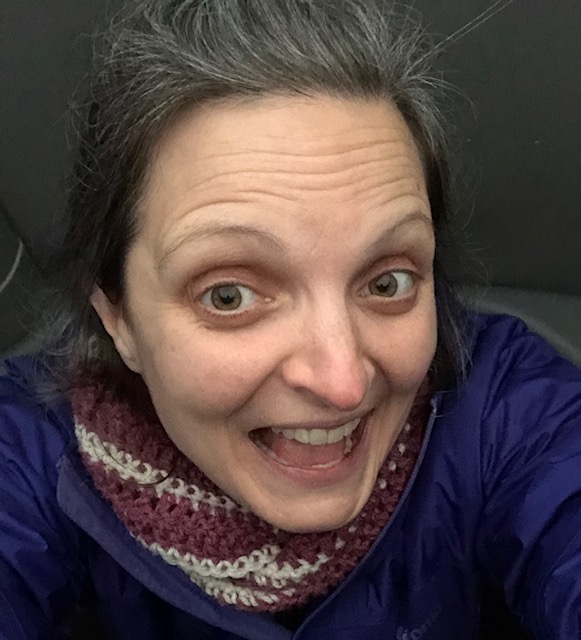 Molly has lived all over - born in Durham, North Carolina, raised in Louisville, Kentucky, and on the move ever since - finally landing in Port Angeles in 2015. Along the way she became a nurse, with her first hospice experience at Rainbow Hospice & Palliative Care in Chicago in 2014. It was then Molly realized that hospice is where she belongs - providing compassionate end of life care for free to those in the community. In her spare time, Molly enjoys hiking, walking her dogs, camping, and eating good food with friends and family.




<!content ends here>
---
Mission Support Staff
<!content starts here>
---
Priya Jayadev - EXECUTIVE DIRECTOR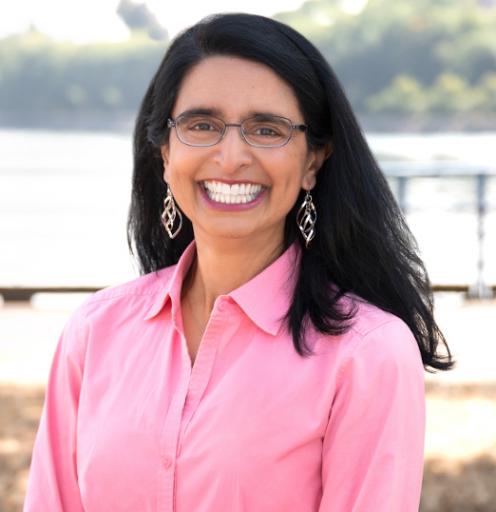 Priya Jayadev holds a Doctorate in Cell Biology from Duke University. Prior to moving to the Olympic Peninsula in 2011, Priya worked at Boehringer Ingelheim Pharmaceuticals, taking on increasing levels of responsibility within the Research & Development organizations. In October 2013, Priya became Executive Director of Clallam Mosaic, a community-based nonprofit in Port Angeles serving individuals with intellectual and developmental disabilities. Through her tenure, Priya built strong ties and partnerships in the community, region, and state. She identified and increased programs to better meet community needs. She grew and diversified Clallam Mosaic's budget, developed and implemented programs, and extended the organization's reach, impact, and visibility. Additionally, Priya serves on the Nonprofit Association of Washington's Board. She is a governor-appointed member of the Washington ABLE Board and is a Collaborative Thought Partner with the Department of Health. ​In speaking of her new role, she shared this: "My family and I have benefited tremendously from hospice services in the past and I am excited to become a part of an organization that has provided such invaluable end-of-life comfort and support for over 40 years. I hope to support and evolve Rose Crumb's vision to provide free heartfelt end-of-life care in Clallam County."
---
Astrid Raffinpeyloz - VOLUNTEER SERVICES MANAGER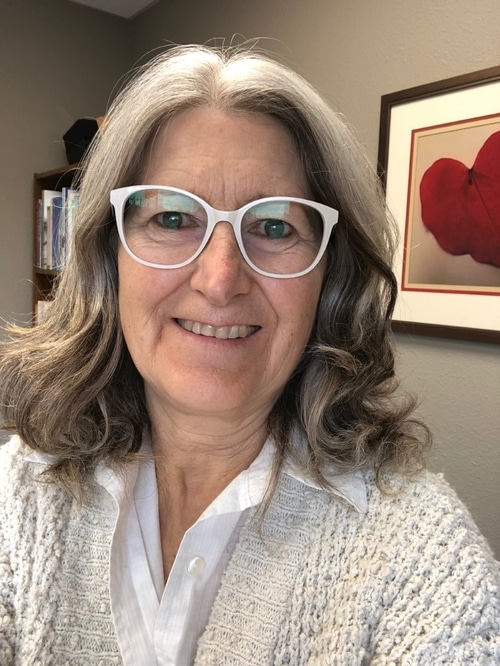 The logical and safe path after a master's degree in political science from France would have been a career in government or diplomacy. That was not meant to be for Astrid who moved to the USA on a whim, seeking purpose and meaning. While working in various managerial positions in non-profit groups, small businesses, and large corporations, her heart found its place in hospice after the revelation at a dying friend's bedside that there was so much more to life than birth and death. This led her to an MA in Transpersonal Counseling Psychology, notwithstanding the fact that hospice organizations typically only hire social workers, not psychology graduates. Undeterred, she volunteered at several hospices, among them Zen Hospice Project under the direction of Frank Ostaseski. Her move to the Olympic Peninsula brought her to VHOCC and gave her the answer to her lifelong search. First a respite volunteer, now a staff member since 2015, and trained as a death doula since 2023, she continues to fulfill her purpose in life while serving VHOCC with passion.
---
Lisa Palermo - DEVELOPMENT DIRECTOR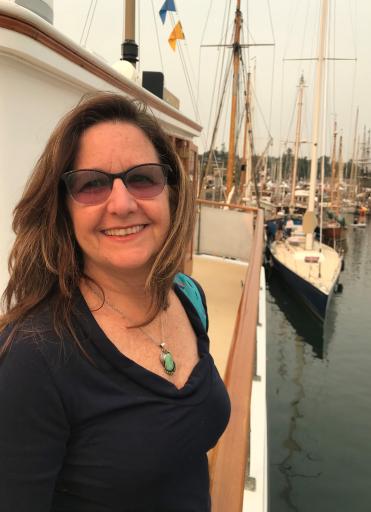 Lisa grew up on the east coast but moved to Oregon in the early nineties to raise her family. Her desire to help the community translated into volunteer nonprofit work - most often fundraising, which then became her career! She has worked for nonprofit organizations as well as served on multiple nonprofit Boards, most recently chairing the board of a homeless shelter for families in Portland. She's very proud to have been part of the team that led Path Home from two church basements to owning a beautiful, trauma informed space where moms, dads and children can rebuild their lives.

After coming to the Olympic Peninsula for the wooden boat show, she fell in love with the area and decided to make it her home. A big factor was how kind and welcoming she found people to be here! She enjoys cooking for friends, knitting, and learning new things. She's looking forward to setting down roots in her new community.


---
Heather Loyd - ADMINISTRATIVE SERVICES MANAGER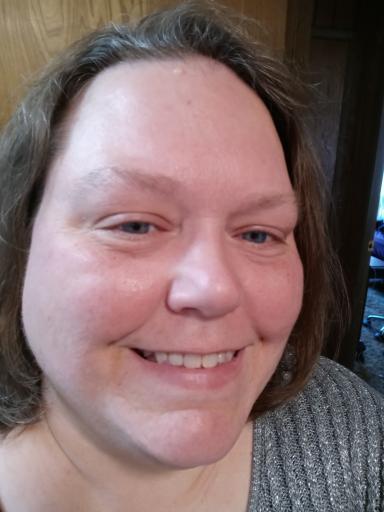 Being a Texas native, Heather graduated from Midwestern State University in Wichita Falls, Texas, with a Bachelor of Arts in English. She moved to the Olympic Peninsula in 2008 to pursue her passion in journalism and work at the Peninsula Daily News. Heather has been involved with newspapers since she was in high school. Her career includes customer service, administrative support, and journalism roles. She looks forward to expanding her skills and developing new ones as the VHOCC Administrative Assistant. Her family has benefited from hospice care and she believes in VHOCC's mission. Heather loves to read, write and hike. She has a green thumb with house plants, and she enjoys baking and cooking occasionally for friends.
---
Elinor Tennyson, HR Administrative Assistant
I am originally from Spokane, Washington but spent most of my adult years in California. I began my working career in accounting but quickly found I preferred dealing directly with people rather than numbers. I spent years working in office management primarily in construction related businesses including 20 years in a corporate environment in San Francisco. I immigrated to Canada in 2011 and managed an upscale soup kitchen in the Victoria, BC area. While this job was very demanding physically and emotionally, I found it one of my most valuable experiences. When my partner passed in 2016, I moved back to the States and settled in Sequim to be closer to my oldest daughter.

When not working I enjoy quiet time with myself, reading and occasionally working with driftwood, not because I am artistic and talented - I just like working with natural wood!

I have lost loved ones, family and friends, and found hospice services a valuable resource to help everyone navigate the end-of-life process. I am honored to be part of the Volunteer Hospice team and look forward to working with this amazing team of caring and compassionate people.
<!content ends here>